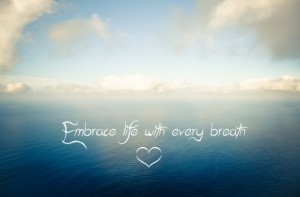 Life lessons come to us every day but it's on us to embrace them and learn to live by them.  There are moments  when life seems tough but it is important to keep those moments in perspective and learn from them.
Life is not easy. I developed coping methods throughout the years and have embraced the idea of learning from my experiences. Any experience is one to learn from: from breakups and friend drama to stressful weeks the key thing to keep in mind is how to learn from it, what can you do differently next time to make it easier, and how to avoid it from happening again.
My posts will be more…sporadic.  So bear with me for the moment. In the meantime indulge, enjoy and embrace what life throws at you. My ultimate hope for this blog is that the advice given by someone who experienced college and has now entered the real world helps others with any challenges life throws at you. Please let me know if there is a burning issue or topic you want me to write about!