I have a new appreciation for the question "what time is it?". One way I wanted to spend my vacation was going to museums I don't have time to go to because I work 5 days a week. On weekends I rarely have the energy to (or want to) do anything but veg out. Today I went to MFA with my mom. The main reason we went was to check out one of their current (and soon to close) exhibits called The Clock. It is really impossible to describe it well. It is special though. I highly recommend it. It closes January 29th so get there soon!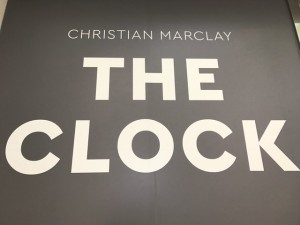 The MFA is overall a special place to spend time. I am a sucker for the photography room but I always enjoy seeking out special exhibits. Aside from The Clock the exhibit I had a special connection to was Make Way for Ducklings The Art of Robert McCloskey. It was amazing to see some of the sketches from Make Way for Ducklings and other work. Homer Price is added to my list of books to read now!
Homie: In Our Eyes was spectacular. Students in Boston Public Schools and artists partnered to present some of the students' work. What they could do in mixed media, photography, sculpture and ink was inspiring. Their stories of home were meaningful to read. Kudos to these kids for creating amazing pieces of art. Massed Media was just beautiful. The unconventional art materials created some fabulous pieces of art!
It is always nice spending a day doing things I don't normally do. Today reminded me how important it is to make time in my schedule to get to the MFA.