Another ten days finished! I can't believe how fast this summer has gone. It feels like just yesterday I signed up for the challenge and now I'm half way done. I also can't believe I am going back to school in eight days. That makes me really sad but also kind of excited. It has been a long summer without my friends. My #100HappyDays posts will probably be very different as of day 58. There will be more city views and no more summery pictures I've been posting. Major sad face. Until then, I am staying positive and enjoying every minute I have left in the Cape for the summer. Here is to another 10 days of happiness!
Day 41: Pedicure. My toes were a total mess. I finally got around to getting them done (and a manicure as a sweet bonus). There is nothing better than getting a pedicure in my opinion. In the summer it's one of my favorite ways to totally relax and don't feel pressured to be running around doing things.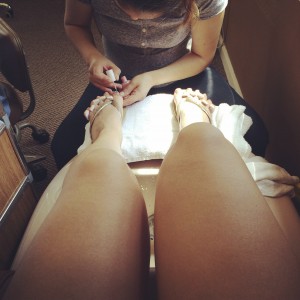 Day 42: The Fitness Center. Since there was a fishing tournament and the bridge near my house was going to be up for an extended amount of time, I left my house at 7:45. I got to the club at 8 AM and I was in awe of the light in the area that early in the day.
Day 43: Karaoke. It was a rainy weekend and when it rains on the Cape, there is not a ton to do. This past year, our family has gotten very into karaoke. It was naturally the first thing people thought of doing after lunch when we were all sitting around with nothing to do.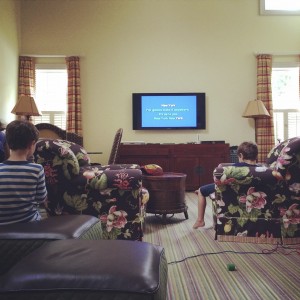 Day 44: Sisters. My mom has been doing this Photo-A-Day challenge for a while now. The picture for that day was "S is for". She decided to gather the different sets of sisters in the house and take a picture of all of us together. Once she posted it I loved it so much I regrammed it for my picture for the day.
Day 45: Writing on Sunday. My niece and nephew decided to sit down and write notes and I was lucky enough to help them through it. Resident future teacher to the rescue!
Day 46: Pinterest Craft #1. I have been in Pinterest craft heaven. I tried the magnetic makeup board I had seen all over Pinterest and it was a total success. I will probably be posting a picture of it complete when I get there!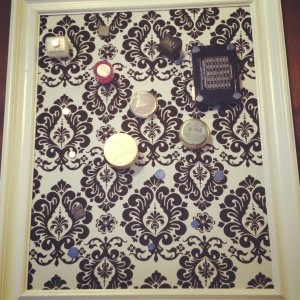 Day 47: Birthday and Bubbles. It was one of those days where I wasn't really sure what to do. Once I saw my nephew who had turned six that day playing with bubbles, it was a perfect photo op!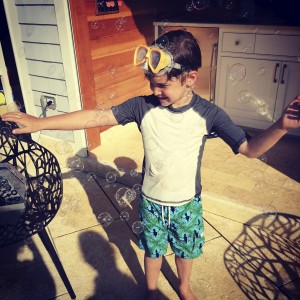 Day 48: The Fitness Center. I got to the gym for a training session today and it was completely empty! It was really serene and quiet and a great atmosphere to workout in. It was wonderful.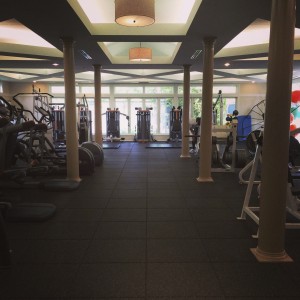 Day 49: Cousin QT Time. Our cousins came in to visit and watching the two of them move around together has been really cute.
Day 50: Selfie. It was a long day and the shower felt great. It was a long day of tennis in hot temperatures so my shower at the end of the day was wonderful.